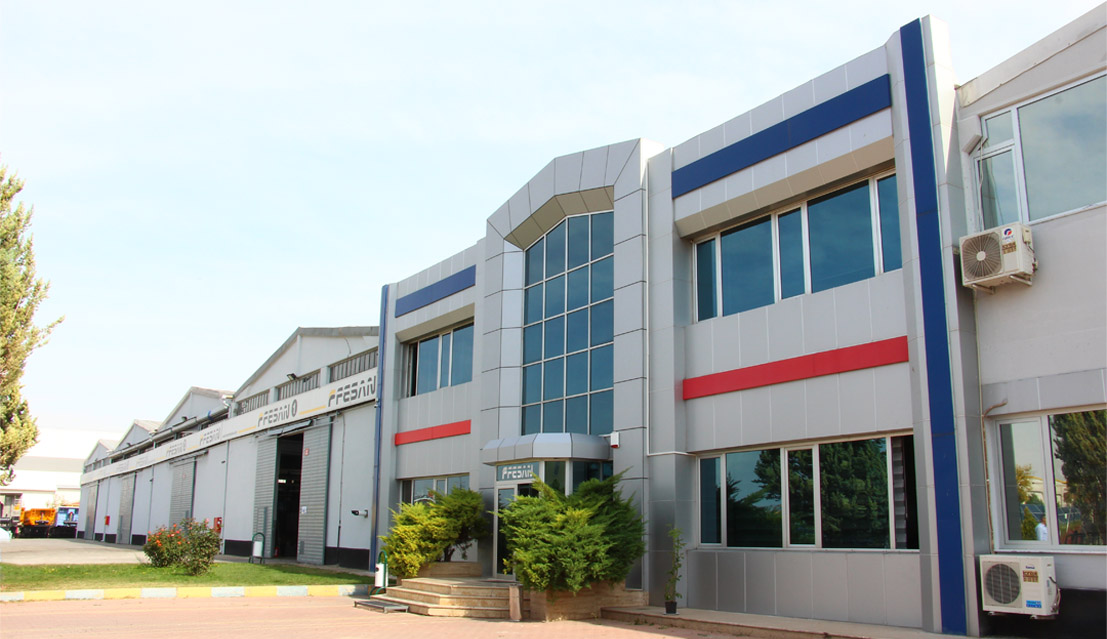 About Us
Fesan Makine was founded in 1996.Fesan has served as a subcontractor to many brands in the trailer industry. Since 2011, it has been producing as Fesan own brand. Fesan is renowned with its knowledge of production and experienced employees i n Turkey Market and it still continues earning reputation. Our company is increasing its production capacity and accelerating its production line in 12.000 m² closed and 8.000 m² parking area. Our quality has been registered with ISO-9001 Quality Management System. Fesan can produce every type of tipping trailers with its original designs in its portfolio. In accordance with customer requests, Fesan can respond to all of special projects. Fesan is proceeding its business life to meet expectations of its customers with its reliable,experienced team and confident steps.

Our Vision
To be a pioneer company that is trusted in its sector, trying to meet the expectations at the highest level, providing solutions to problems and providing quality products and services.
Our Mission
To meet the market demands at the highest level , to adapt to the market in the continuously renewed transportation sector, to become a preferred brand in the sector.
Our Values
• Customer and employee satisfaction,
• Reliability,
• Productivity,
• Teamwork,
• Continuous training, continuous improvement,
• Result orientation,
• Occupational Health Safety.